Another Week, Another Blowout; Week 5 Report Card for Winless Jets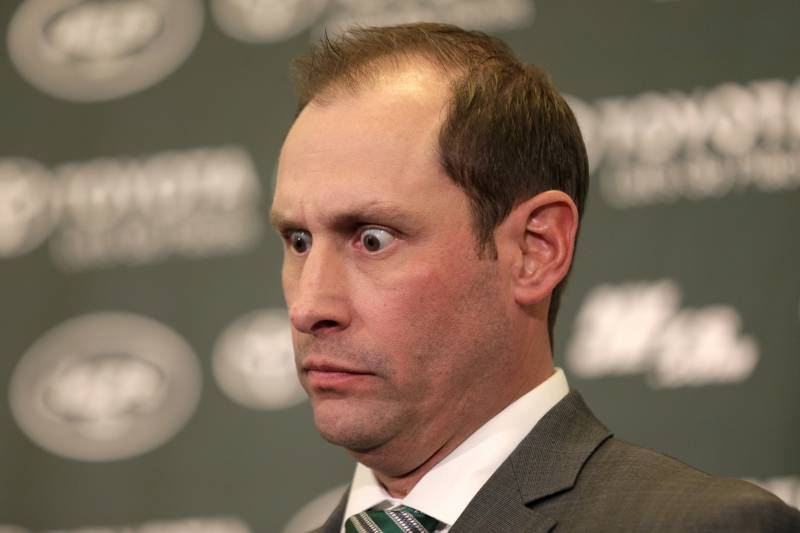 It wasn't as close as the scoreboard suggests.  In yet another blowout loss, the now 0-5 New York Jets lost to the Arizona Cardinals by a final score of 30-10.  This is now the sixth game the Jets have lost by 20 or more in Adam Gase's short time with the team, more than any other NFL franchise.  How did the players grade out?  Let's take a look.
Quarterback: C
Joe Flacco wasn't actually all that bad.  He used his legs more than one might expect (4 rushes, 20 yards) and completed 18 of 33 passes for 195 yards and a touchdown with no interceptions.  He also had a pair of would-be TD passes dropped by wide receivers Braxton Berrios and Jeff Smith later in the game.  It was a solid outing for Flacco considering the amount of rust that he will have been dealing with after a long layoff and no training camp.
Running Backs: C-
The running game was solid at times but there was no real effort to consistently establish the run.  Le'Veon Bell ran for 60 yards on 13 carries for an average of 4.6 yards per carry.   Meanwhile Frank Gore, who is averaging just 3.1 yards per carry on the season, ran the ball 9 times for 30 yards, averaging more than a full yard less than bell at 3.3.  Rookie running back LaMical Perine was missing in action once again with zero carries.
Wide Receivers: D
Jamison Crowder's terrific day (8/116/1) elevates the receivers by a full grade for a day that could have easily been an "F".  As mentioned previously, Braxton Berrios and Jeff Smith dropped a TD pass each and the group didn't do much outside of Crowder, picking up just 43 yards on 6 receptions.
Tight Ends: D
Another day, another ugly drop for Chris Herndon and Ryan Griffin was all but invisible.  Trevon Wesco helps the group avoid an F as his blocking was a big reason why there were some running lanes for the backs.
Offensive Line: C
Joe Flacco didn't face nearly as much heat as many expected despite the fact that Mekhi Becton was out and George Fant missed time with an injury.  As mentioned above, there were some running lanes for the backs and Flacco had time to throw far more often than not.  Lack of separation from the receivers was the issue.
Defensive Line: F
This group was invisible for much of the day.  Just one sack (John Franklin-Myers) and the Cardinals produced over 500 yards of offense before Kyler Murray took a couple of knees out of the victory formation.  Henry Anderson was finally shown the bench as Kyle Phillips started but that made little difference.
Linebackers: F
The Cardinals were able to move the ball at will all day and the linebackers were consistently beaten in the short/intermediate passing game and did very little against the run.  The Cardinals opened up the scoring on a Chase Edmonds touchdown without a single defender getting a finger on him over the course of the 29-yard scamper.
Secondary: F
Hard to give anything better than an F when a team puts up 380 yards through the air.  The lone bright spot may have been undrafted free agent Lamar Jackson.  He was beaten for some big plays by arguably the NFL's best receiver in DeAndre Hopkins, but he had good position and came within a hair of breaking up a couple of passes.  Not a bad day for an UDFA making his first pro start.
Special Teams: B
Sam Ficken hit his only field goal attempt and Braden Mann averaged 46.4 yards per punt with one kick that led to a muffed return that the Cardinals recovered.  Mann landed four of his punts inside the 20 and had a long of 59 yards.
Coaching: F
Adam Gase and Gregg Williams' groups appear lost.  The results are mind numbingly bad.  Since taking over as the Jets head coach, Gase's offenses average just over 8 points per game when Sam Darnold isn't under center.  Again today we saw him quit early on, handing the ball off to Frank Gore at one point on a 2nd and 27 attempt, while Williams' defense hung in for a few series before falling apart.
Videos
Aaron Rodgers Injury Fallout & Jets/Bills Recap