Week 6 Report Card: Gase's Offense Flounders Against 'Phins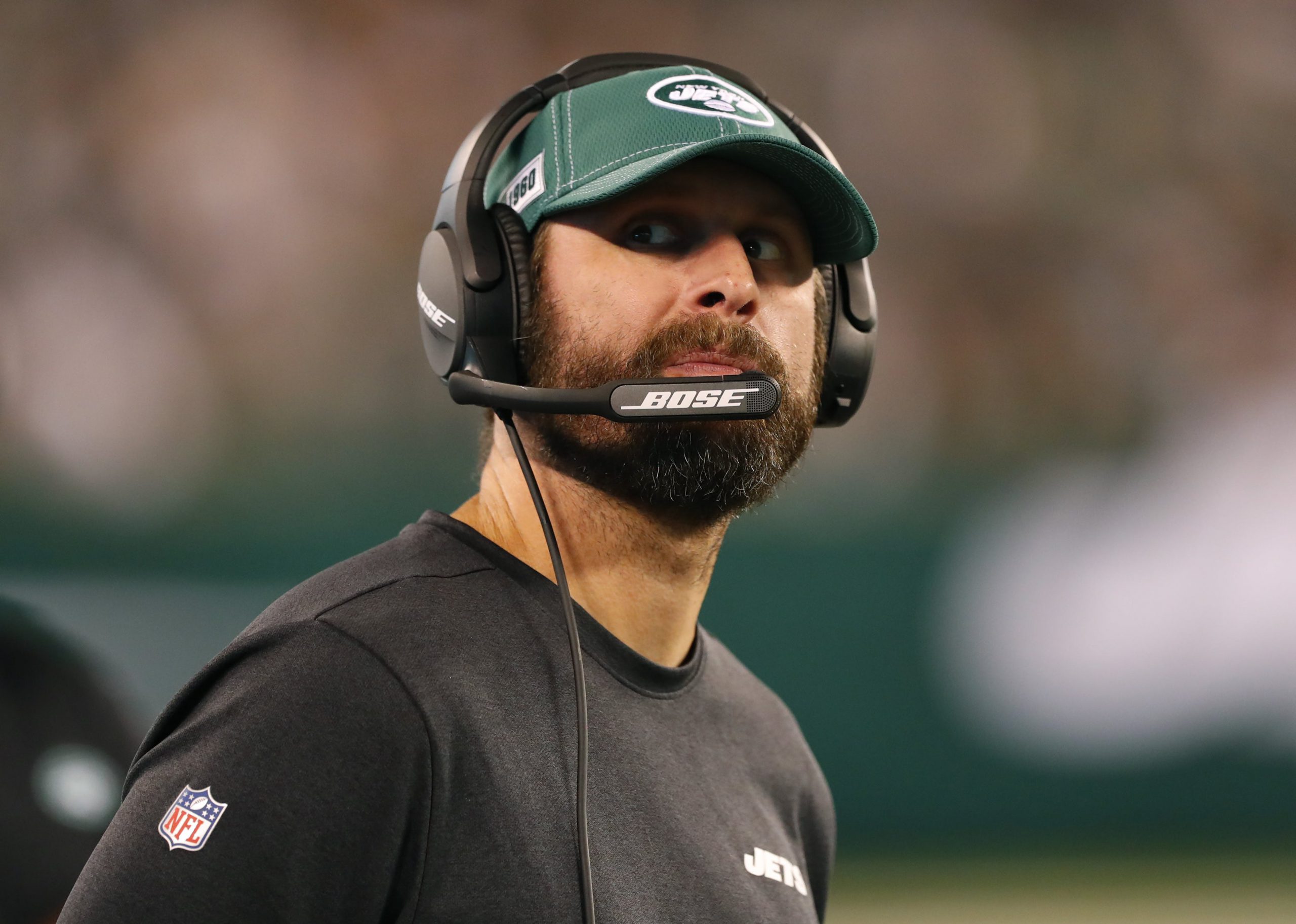 Another week, another blowout loss for Gang Green and company as Adam Gase becomes just the third head coach in NFL history to get shut out by his former team according to Rich Cimini of ESPN.  Every week it's a new kind of ugly, and this week's ugly was a great big goose egg from the offense.  Let's get to the grades.
Quarterback: Incomplete
It's really the only fair grade you can give an elderly quarterback who is a traditional pocket passer and rarely has time to set his feet before getting blown up.  Joe Flacco threw 44 passes and didn't manage to crack 200 yards.  That should be an impossibility in 2020, but not for the Jets.  The Jets took several shots down the field early on which was a bit odd given the fact that they've done very little of that this season but waited until facing what may be the best cornerback duo on the roster.
Running Backs: C
It was the Frank Gore show once again as the 37-year-old back led the team in carries with 11, picking up long runs of 14 and 12 yards.  Those 26 yards on 2 carries helped bulk out an otherwise terrible day for Gore who averaged 2.2 yards per carry the rest of the way.  Rookie La'Mical Perine had his number called a bit as he logged seven rushes for 27 yards.  Newly acquired Ty Johnson looked to breathe some life in to the Jets offense when he broke off a 34-yard run on his second carry of the day.  Gase had clearly seen enough of Johnson at that point, giving him just one carry from that point on.
Wide Receivers: D
There were missed shots down the field on some errant throws by a heavily pressured Flacco but the group was pedestrian even when Flacco was able to connect.  In all they accounted for 162 yards on 13 receptions.  Breshad Perriman was one of the few bright spots for the Jets as he picked up a respectable 62 yards on 4 receptions and would have had  much bigger day had Flacco been on target.  Perriman got behind the defense more than a time or two on the day.
Tight Ends: F
The best word to describe the tight ends is invisible.  No targets for Chris Herndon and Ryan Griffin had just 2 receptions for 17 yards.  At this point the Jets may as well line up an extra tackle or two in those spots.
Offensive Line: F
Too much pressure on Flacco and not enough running room for the backs.  This line looks completely different with Mekhi Becton on the shelf and there's no saying how much longer that will be the case.
Defensive Line: D-
Myles Gaskin had too many big holes to run through to give this group a passing grade as he averaged 5.1 yards per carry while no lineman picked up a single sack.  Quinnen Williams, John Franklin-Myers and Kyle Phillips flashed at times but didn't do nearly enough to slow down a Dolphins offense that looked to take its foot off the gas early on.
Linebackers: C
Finally some pressure off the edge as Bryce Huff picked up his first career sack and Tarell Basham picked up one of his own.  Avery Williamson led the way with 11 tackles and may have played well enough to earn himself a ticket out of town as Joe Douglas will be looking to deal players for picks in the coming days.
Secondary: C
A pair of interceptions (Marcus Maye and Brian Poole) elevate the grade by a full letter as Ryan Fitzpatrick had little trouble picking apart Gregg Williams' defense en route to 3 touchdown passes on 18-27 passing.
Special Teams: C-
Heck of an effort by Braden Mann who punted 10 times on the day and picked up a tackle on one return.  Sam Ficken misses his only field goal attempt on the day, a 55-yard attempt.
Coaching: F
Adam Gase's team looked flat, unprepared and undisciplined.  Even Joe Douglas was caught on camera looking exasperated at his team's embarrassing performance at one point.  After the game it was more of the same from the head coach who once again referred to the parts of the team's game plan that they didn't get around to (once again) because as Gase always claims, "the way the game played out".  Continually pretending to have no control over which plays are called has gotten old.
On defense, things weren't much better as the Dolphins built up a big lead with little resistance early on and appeared to take it easy on Gregg Williams and company as the remainder of the game played out.
Videos
Aaron Rodgers Injury Fallout & Jets/Bills Recap