Zach Sacked by Saleh; Quarterback Benched in Favor of Mike White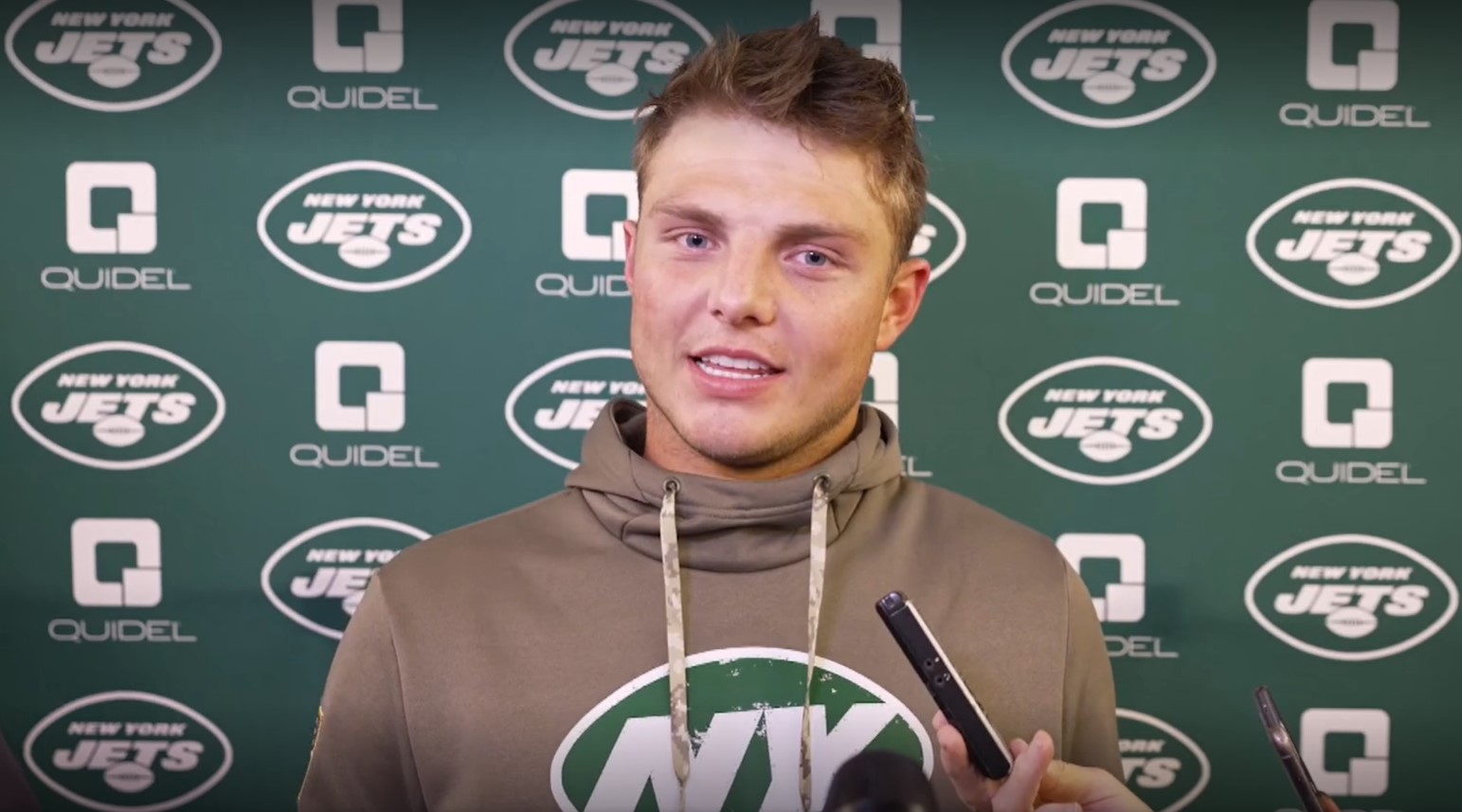 That escalated quickly.
Less than 72 hours ago, Jets head coach Robert Saleh said that benching quarterback Zach Wilson was the "farthest thing" from his mind.  Well now that though appears to have made up some ground and taken top priority.
The Jets head coach met with the media today to announce not only Wilson's demotion, but complete removal from the weekly game plan.  Wilson, according to Saleh, will go from QB1 to inactive this Sunday as Joe Flacco is set to back up veteran Mike White.
Wilson's poor play was something Saleh and the Jets may have been able to defend, but Wilson's refusal to take accountability, assigning blame to others and disrespecting his defense was too much for even Saleh to defend.  Following his team's loss the other day, Wilson met with the press and cited the poor weather conditions and his receivers not always doing what he wants as contributing factors.  Meanwhile, Patriots quarterback Mac Jones completed 80% of his passes and Wilson misfired in targeting many wide open receivers in Foxborough.
Now White, who played in three games last season, gets his first shot behind the wheel of what has the potential to be a Ferrari on offense, but has performed as smoothy as the RV from Breaking Bad in recent weeks.
Videos
Aaron Rodgers Injury Fallout & Jets/Bills Recap