Is Sunday's Contest vs Patriots the Biggest Game of Zach Wilson's Young Career?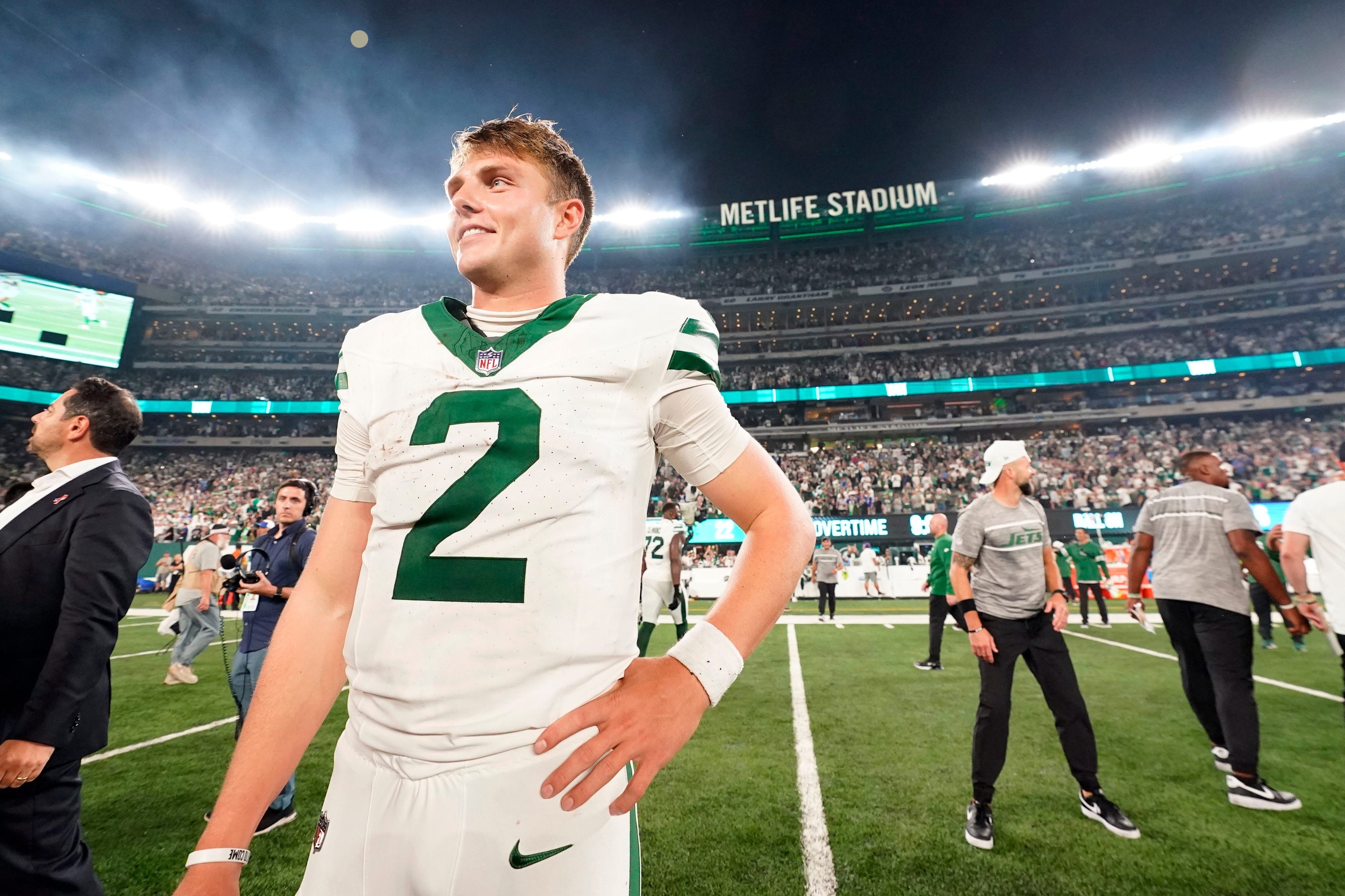 Since being drafted out of BYU with the second overall pick of the 2021 NFL draft, plenty has been said about the play of Jets quarterback Zach Wilson.  Of late, almost all of it negative.  With few exceptions, almost all of it true.  The narrative surrounding Wilson has taken on a life of its own with Wilson having nobody to blame but himself.
The 24-year-old has struggled on the field far more often than he has excelled.  Add to that the early lack of accountability when things went wrong and it's easy to understand why Wilson has his share of detractors.  Things got so bad for Wilson last season that the team entered the offseason by announcing they would be pursuing a veteran quarterback.  They felt that outside of the quarterback position, the team was ready to win.
Fast forward a few months and the Jets added Aaron Rodgers from the Green Bay Packers who would give the Jets a future Hall of Famer under center who would also wear the hat of mentor for Wilson.  All was going according to plan until actual football games started and Rodgers lasted all of four snaps.
With Rodgers on the shelf, Zach Wilson now goes from backup to starter in what is arguably the biggest start of his career.
While Wilson's production has been among the worst in the NFL since being drafted, his play against Bill Belichick and the New England Patriots has been particularly poor.  In four contests, he has throw almost a third of his career interceptions, giving the ball to New England seven times of his total 22 picks.
Bill Belichick famously gives younger, inexperienced quarterbacks a hard time.  But inexperience can't be an excuse for Wilson anymore.  This is year three for the highly touted quarterback.  And while nobody is asking or expecting Wilson to light up the scoreboard, a pair of touchdown drives would do wonders not only for his confidence, but for the Jets hopes in pulling out a win.
That may not seem like much to ask in today's NFL, but Wilson's outings against New England make it appear to be a monumental task.  Through his four starts against New England (one of which he departed after 10 pass attempts), the Jets have averaged fewer than 10 points per game at 9.8.
He has completed just over 50% of his passes (50.94), has averaged just 173 yards per game and thrown a mere two touchdown passes to those seven interceptions.
If another NFL offseason has come and gone and Wilson performs no better than he has in the past against Belichick, it could be a sign that while he has improved some aspects of his game, Wilson is still nowhere near ready to make the Jets a competitive team.
Videos
JetNation
4.6K
Subscribe
Rodgers 21-day Practice Window Opens and Should QB be an Option With top 10 Pick?