ESPN Misses the Mark in Breaking Down Gang Green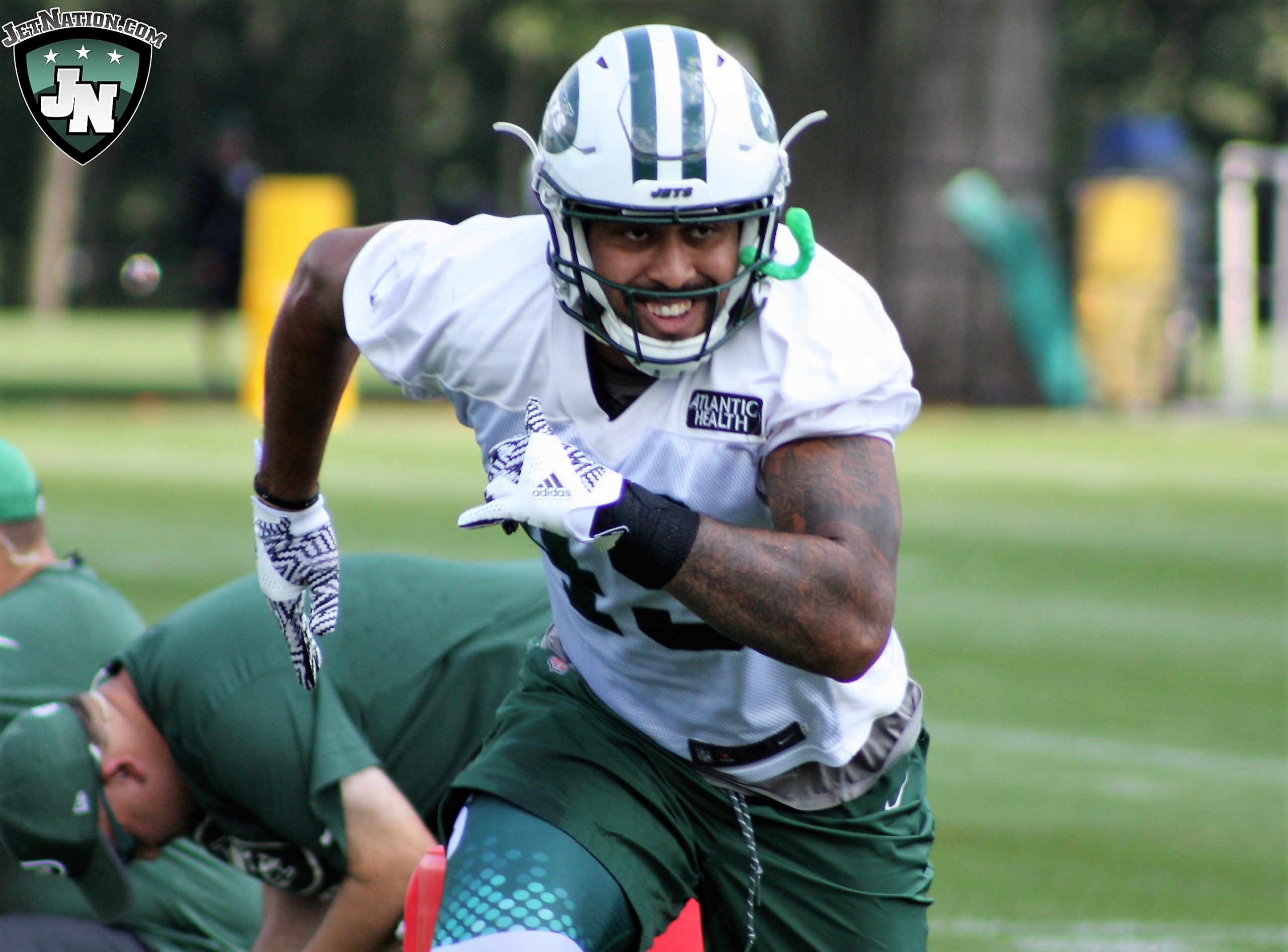 So it looks like ESPN has taken a stab at projecting the win totals of all 32 NFL teams this season and while they have the Jets winning 1 more game than they did in 2017, they have those six wins as being the second-worst in the NFL, ahead of only the Cleveland Browns.
While nobody knows for sure just how many games any NFL team will win in a given year, to say that only one team in the NFL will lose more games than Gang Green in 2018 is a bit far-fetched.
Based solely on the fact that the Buffalo Bills have taken several huge steps backward along with the questions of Ryan Tannehill's effectiveness after a season on IR, it wouldn't be unreasonable to expect Gang Green to win three games against those two teams, alone.
Rich Cimini of ESPN New York correctly points out the fact that five wins in the first year of a major re-build would make a six win season a disappointment in 2017.
Rich Cimini's take: The Jets' roster remains under construction, but they have enough talent to win more than six games. They play in a weak division (except for the Patriots), and they have one of the easiest schedules in the league. They won five games last season in Year 1 of a major rebuild, so it would be a major disappointment if they don't improve by at least two wins. The wild card is rookie quarterback Sam Darnold. If he takes over, his growing pains will hurt the team in the short term. Prediction: Over 6.1 wins.
The upgrades made by Mike Maccagnan this off-season would only go unnoticed if you simply weren't paying attention, or were still longing for the good ole' days of John Idzik.
Quarterback:
We've already touched on this a few times this off-season, but for those who haven't been keeping track, Josh McCown is the only quarterback returning from last season's depth chart.  Christian Hackenberg was traded to Oakland after Bryce Petty was released.
By drafting Sam Darnold with the 3rd overall pick in the draft and signing Teddy Bridgewater, the Jets go from McCown and a couple of guys who may not belong in the NFL, to McCown and a pair of first round QB's, one of which has made the post-season in his short NFL career.
Running Back:
Matt Forte did an admirable job last season but replacing him with Isaiah Crowell gives the Jets a younger, more powerful, explosive runner than Forte had at this point in his career.
Wide Receiver:
If not for McCown going on injured reserve late in the season, a pair of 1,000 yard seasons for Robby Anderson and Jermaine Kearse wasn't out of the question.  With that duo still on board, Quincy Enunwa is expected to return after a season on IR, Terrelle Pryor was added via free agency.  Add to that the fact that Chad Hansen has earned rave reviews during OTA's and this group could surprise a lot of people.
Tight End:
Austin Seferian-Jenkins had a pedestrian 2017 season, hauling in 50 balls for 357 yards (7.1 YPC).  Through waivers, the Jets acquired former Raiders tight end Clive Walford, who, at the very least, makes the loss of Seferian-Jenkins a wash.  With Jordan Leggett set to enter year two and rookie Chris Herndon on board, surpassing last season's totals from the tight end position should be a lock.
Offensive Line:
Wesley Johnson was the worst center in the NFL last season and he has now been replaced by Spencer Long.  This upgrade cannot be understated given the fact that their inability to block up the middle last season was this team's number one problem, and the number one culprit has been replaced.  Brian Winters is also expected to return from a serious abdominal injury that hampered him last season, making James Carpenter the biggest question mark on the O-line after a poor 2017.
Defensive Line:
Malcontent Mo is gone.  Muhammad Wilkerson was sent packing and he'll be replaced by the likes of Henry Anderson, Nathan Shepherd and Xavier Cooper.  It's hard to imagine getting rid of a player who had no interest in playing on Sundays and not getting better at his spot.
Linebacker:
The only notable loss for the Jets this off-season was Demario Davis.  His spot was upgraded with the addition of a younger, faster Avery Williamson.  Edge rusher is still an issue, but fixing an entire roster in two off-seasons isn't realistic.  This should be priority no. 1 next season.
Cornerback: 
Outside of quarterback, this was arguably the Jets biggest need this off-season, and they filled it with one of the NFL's best man-cover corners in Trumaine Johnson.  With Johnson, the return of Morris Claiborne on the opposite side, the unit should be much improved.
Safety:
Jamal Adams and Marcus Maye both enter year two with Johnson lending a big hand.  Most players make a big jump from year one to year two.  No reason to expect any different with this pair.
Special Teams:
The kicking situation is unsettled and the punt returner competition will play itself out in camp.  Lac Edwards returns after a stellar sophomore season.
So there you have it folks, in a nutshell.  Across the board improvements at several key positions for Gang Green along with a fairly weak schedule in year two of a re-build.  If all of that only adds up to one more win, then it might be time for Gang Green to start looking for a new head coach.
Videos
Aaron Rodgers Injury Fallout & Jets/Bills Recap